How To Be Race Ready
ASK THE ATHLETES: HOW TO BE READY FOR RACE DAY
After months of preparation, your next race is finally coming up. Excitement is for sure the dominating feeling, but we must admit that the prerace can also be a bit nerve-wracking.
The right preparation has a crucial impact on your running performance…but some pre-race tips from the pros can definitely help you perfect it, and ace your competition!
So how do you make sure you are ready? We got you covered, and asked Altra Elite Athletes below to share their tricks, from hydration to sleeping schedule and visualisation.
Romuald Brun - France

Emmanuel Ocampo - France

Francesco Cucco - France

Lucas Nanchen – Switzerland
Sleeping schedule
The week before the race, it is important to sleep well to get the most energy for the race. Also, very often the night before the race is not the best, so it is important to "store up" some sleep beforehand. Ideally, you should go to bed at the same time so that you don't change your habits.
- Lucas Nanchen
Hydration
Pre-race: In those hours before the race (1-2h) I usually drink a mix of water and red berries.
I try to stay hydrated during the race and I start drinking in the first 20 minutes. Due to the stressful pre-race minutes, we need to recharge in glucide right after the start. 300ml per hour is a minimum, of course it all depends on the weather.
After: to be honest, I dream of 2 things: sparkling water and a laaaarge beer :)
- Romuald Brun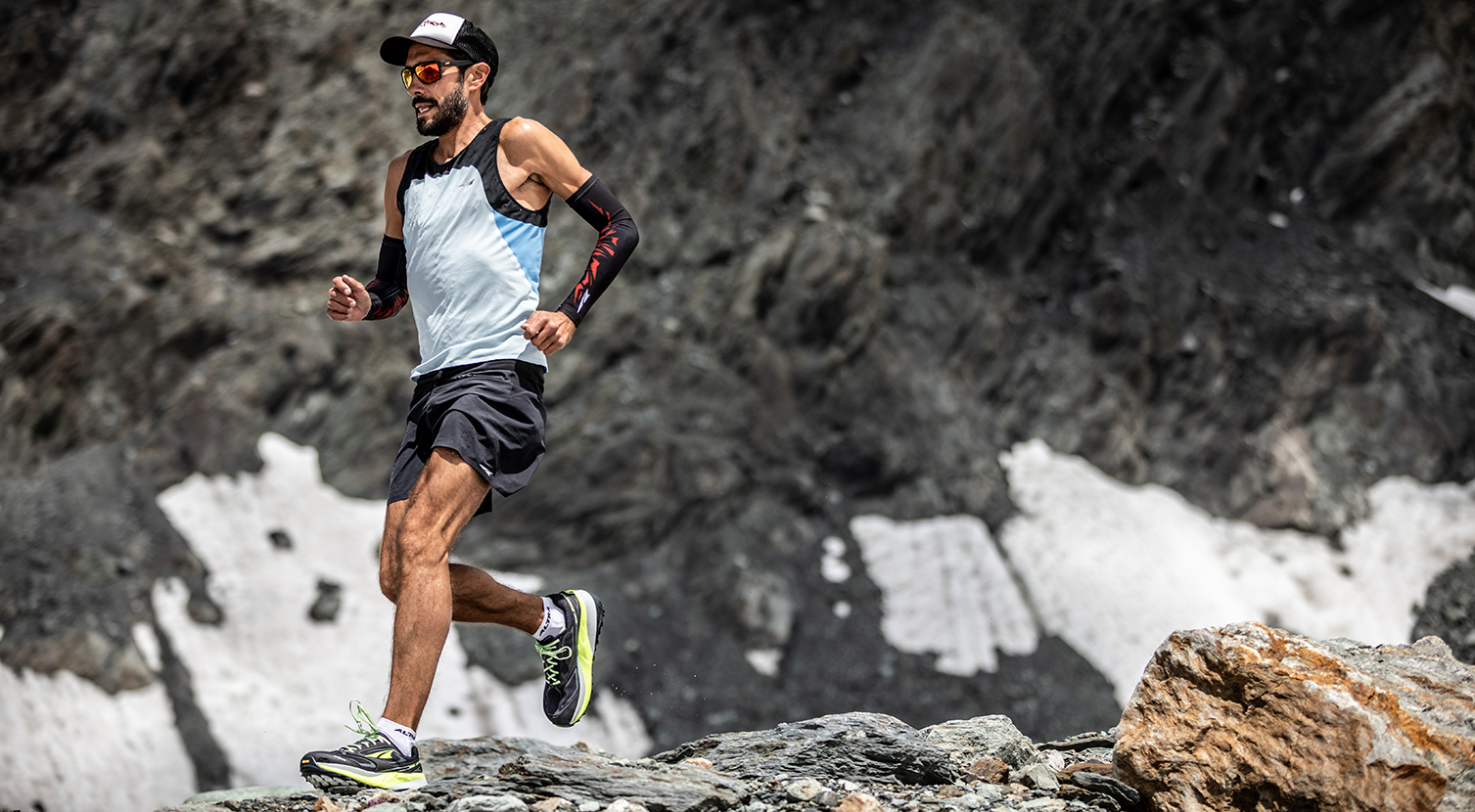 How to fuel smart pre and during the race
Carbo from day 4 to day 1, very few veggies from day 3 (not easy for me!) and light meals on race day. It's useless to eat too much. During the race: bars, gels, carbo for long races. Try to eat a little but often, every 20-30 min.
- Francesco Cucco
Photo Credit: Jordi Saragossa
How to maintain a positive attitude throughout a race?
Always stay positive. Even when your muscles hurt or your body does not react the way you expect it to, the best way is accepting the moment, and looking at the positive aspects. You have to train your mind to be strong.
- Emmanuel Ocampo
Do you visualise before a race?
Preparing mentally for a race can help you perform well. However, mental preparation should not lead to additional stress, which will tire you out unnecessarily. The idea is to arrive mentally ready and relaxed before a race.
- Lucas Nanchen
Best motivational tip?
Each dream takes time and dedication, it takes hard work every day to be able to get a little closer to it.
Every day means pain, discipline, motivation and requires a lot of effort.
This is how we will manage to catch them. There will be days when we do not feel like working on them, but those are the most key days.
It will not be easy but surely it will be worth every minute in which you sacrificed yourself to achieve it.
A dream is a one-way road to the end ...
- Emmanuel Ocampo